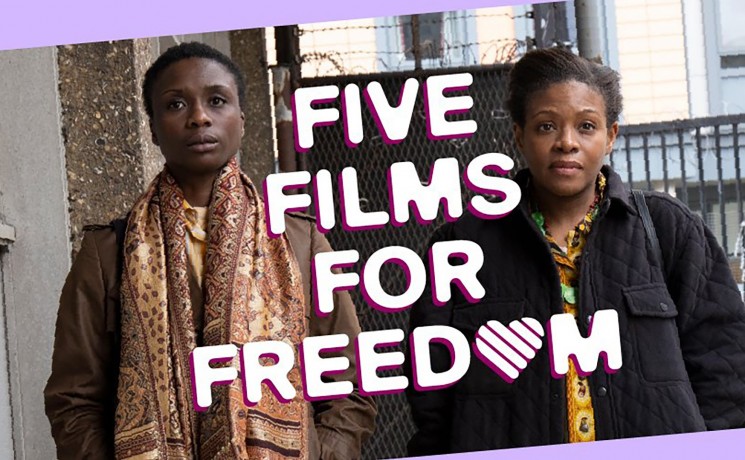 Five Films for Freedom - LGBTIQ+ Film Festival 2022 (16-27 March)
British Council launches 8th edition of world's largest LGBTQIA+ digital campaign in partnership with BFI Flare: London LGBTQIA+ Film Festival.
Together with the BFI, British Council makes five LGBTIQ+ themed short films from China, Croatia, India, Panama and the UK available for the world to watch online for free, over an 11-day period each year.
Since 2015 Five Films For Freedom films have been viewed 17 million times by people in over 200 countries and principalities, including all parts of the world where homosexuality is criminalised, and all countries where the death penalty is in place.
Frozen Out | directed by Hao Zhou
Delivered as a letter to the protagonist's sister in rural China, Hao Zhou's film meditates on identity, self-exile, home, and ties to family.
All Those Sensations In My Belly | directed by Marko Djeska
Croatian director Marko Djeska's animated documentary introduces trans girl, Matia, and tells the true story of her experience of transitioning and the complexity of finding true love with a heterosexual man.
Sunday | directed by Arun Fulara
Indian director Arun Fulara's Sunday captures middle-aged Kamble's weekly visit to the neighbourhood barber shop - but he's not just going for a shave. He can't wait to be touched by Jaan, the new barber-boy he has a crush on. It's the highlight of his otherwise dull existence as a married man leading a dual life in a society that resists homosexuality.
Birthday Boy| directed by Judith Corro
In Panamanian director Judith Corro's Birthday Boy (Vuelta al Sol) it's César's birthday and his parents expect him to wear clothes that make Cesar feel uncomfortable. Now he has to make a decision: continue to please his family's expectations or be true to his identity as a trans man.
For Love| directed by Joy Gharoro-Akpojotor
In British-Nigerian director Joy Gharoro-Akpojotor's For Love, illegal immigrant, Nkechi, lives happily in the shadows with her partner Martha. But, when immigration officers turns up unexpectedly, the pair have to make difficult decisions about their future together.
Watch and share on social media #FiveFilmsForFreedom